The mission of the Greensburg Volunteer Fire Department is to provide the highest level of public safety services, fire prevention education, and enhance community development for all residents and visitors of the City of Greensburg.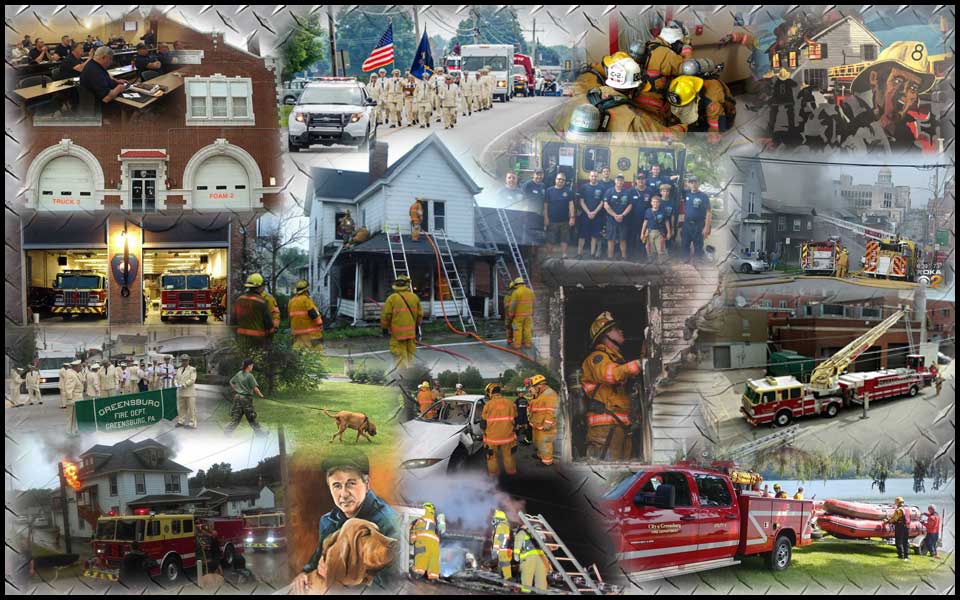 Click on the Green Grinch box below to
Donate to our Christmas Miracle Basket.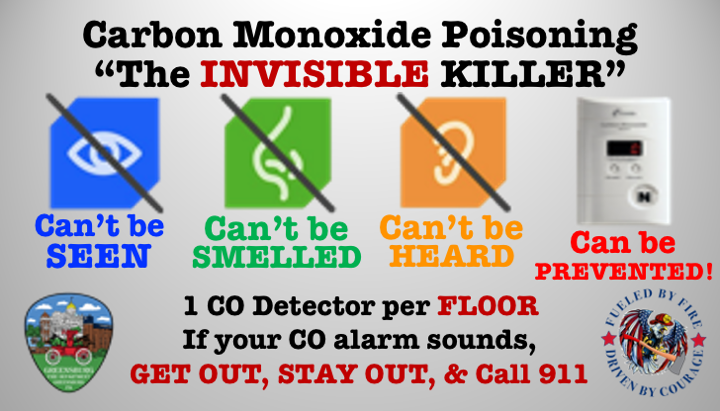 What's going on in the GVFD
Hi there! This week we will be highlighting each company that makes up the GVFD. We rely on each company to keep our community safe. We can't do what we do without each company and each selfless firefighter who sacrifices so much. Today we are highlighting City of Greensburg Engine Co. # 6 - Ludwick Bureau of Fire- "aka "West Side" and previously known as "Ludwick".

They are home to Engine 6 - "Single and loving it"

✅ Please be sure to follow their page. They post useful information about their coverage area as well as hall rentals, raffles, and those "special" tickets (if ya know what I mean 😉)

www.facebook.com/ludwickfire?mibextid=LQQJ4d

😊If you know someone who belongs to Greensburg Hose Company #6 give them a shout out below ⬇️

Did you know🤔

Hose Company No. 6 began on July 20, 1896, when a group of men who resided in Ludwick Borough met to form a volunteer fire company to protect the lives and property of the citizens in their community. On October 19, 1897, Ludwick Hose Company No. 1 took delivery of two hose carts, one having five and one half foot bicycle wheels and the other, five-foot wooden wheels. The total cost for both was $753.07. On January 4,1906, The Ludwick Fire Company elected to become a part of the Greensburg Fire Department. That same year Ludwick Borough merged with the City of Greensburg. The company continued to respond to alarms with the hose carts until 1916, when the city purchased a four-cylinder Oldsmobile chemical truck. In 1924, the city purchased a new 750-gallon per minute Seagrave pumper to better meet the needs of the growing city. In 1954, Hose Company No. 6 borrowed funds from the Relief Association to purchase the house and lot at the corner of West Otterman and Depot Streets. The house was torn down, the well filled, and the land was given to the city to construct a new house. The new hose house was built and a new 1000-gallon per minute pumper, also a Seagrave of the open cab type, was purchased. In 1957, the Westmoreland County Civil Defense Agency Truck was stationed at No. 6 and served for many years in that capacity. By the late 1960's, it became a Heavy Rescue serving at all sorts of accidents, floods, tornadoes, and other disasters both natural and man-made. In 1982, Rescue 800, a Hazardous Materials Unit, replaced it. In 1971 the city decided that the 1954 Seagrave had reached the end of its span as a front line engine and a 1971, Seagrave 1000 gallon per minute pumper was purchased, with Hose Company No. 6 providing $7500.00 to furnish it with a 55 foot articulating boom Squirt. Currently, Hose Company No. 6 houses a 1997 Seagrave pumper and a 2011 Custom Chevrolet 2500 utility vehicle.
We are excited to welcome a new engine in 2023!🤩 ... See MoreSee Less
Ludwick is where my career started as a Firefighter and had the privilege of riding the 54/71/97 Seagrave's. Remember you can take the boy out of Ludwick but you can't take Ludwick out of the boy.
Great history of the GVFD. Everyone needs to visit the museum. It's really a great way to learn about the history of our GVFD and the way firefighters had to fight fires. Thank you to all.
Justin Chobirko … the 79 local is lucky to have a hero like this serve their lovely city. Local hallman everywhere should be proud to have a brother like him! TYFYC brüther
Doug Right with you on being able to be on the 54 the 71 the 97 .There are only a few left from ludwick that we're able to do that.Can not take ludwick out of us old bud.
Load more
For ALL Emergencies Please Dial 911